Announcing Reason 1.0.1

The best just got better!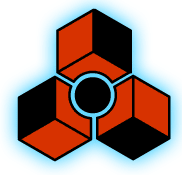 Reason 1.0.1 is the first update to Reason, the virtual studio package from Propellerhead Software. This release is focused on perfecting the application before adding new features.
The biggest change in Reason 1.0.1 is the completely rewritten ASIO implementation that will sort the large number of problems with ASIO drivers in Reason 1.0. The new ASIO implementation also features support for external WordClock and S/PDIF sync that wasn't available in Reason 1.0.
With the release of Reason 1.0.1 we will also release the ReFill Packer - a tool to create your own ReFill files with your own samples, loops patches etc. The ReFill Packer will be a free download for registered users.
Other than that, we have worked on a large number of details to make Reason easier to work with.
Changes in Reason 1.0.1.
The Audio Preferences settings have been redesigned and now contains some new options. This is due to a thorough audio driver update, including completely rewritten ASIO implementation. New options include enable disable of channels for multi output audio drivers.
The ReFill packer is now included in the Reason package. This is an application with which to create ReFills for Reason. These can contain patches, samples, Rex files and song files.
If a cable is dragged to a folded device in order to make a connection, the device will now automatically unfold if the cable is held over the device for a moment.
The following Transport functions can now be controlled via MIDI or Keyboard Remote Mapping: Stop, Play, FF, Rewind, Record, Loop On/ Off and Automation Override Reset.
When auditioning a slice in Dr. Rex by holding down [Option] (Mac) or [Alt] (Windows) and clicking on the slice, the pointer now takes on the shape of a speaker symbol.
It is now possible to audition a sample patch or sample in the NN19 sampler by holding down [Option] (Mac) or [Alt] (Windows) and clicking on a key in the keyboard display.
There is now an orientation line in the Matrix grid display when clicking and/ or dragging, to make it easier to find the correct note.
The status of the 'Quantize Notes During Recording' button in the sequencer is now saved in a song.
It is now possible to cancel any drag and drop operation in Reason by pressing [Esc].
A problem with Logitech drivers has been resolved. Simply update to the latest drivers (available at www.logitech.com) if Reason crashes when clicking in the rack.
In order to protect any copyrighted material that a Published Song may contain, it is not possible to perform Export Song/ Loop as Audio File if a Song has been modified in any way.
Reason will now not run at all if Virtual Memory is activated under MacOS.
Published Songs created with Reason 1.0.1 can not be opened in Reason 1.0.
Changed the alert message that appears if an improper web page address has been entered prior to clicking the 'Launch Browser' button in the Song Information dialog.
A problem with AudioWerk 2 + 8 ASIO drivers has been resolved.
The problem where it was sometimes impossible to load a song if it contained samples located on a network disk has been resolved.
The registration dialog no longer appears if the Reason preferences are missing or corrupt.
The MIDI Preferences settings have been split up into two sections; MIDI and Advanced MIDI.
When Reason is used as a ReWire slave together with a ReWire compatible application (such as Cubase, Logic etc.), the Reason Engine now detects if the host application is running low on memory, and Reason then removes unused samples to free up memory.
If a sample played by the NN19 sampler has its loop endpoint set outside of the actual waveform, NN19 will only play the waveform, ignoring the loop endpoint.
The Song position and the status of the Loop On/ Off button will no longer sometimes change after executing 'Export Loop as Audio File'.
The problem with the sequencer where, if the End marker was moved to Song position '0', the End marker would sometimes disappear and Tooltips would pop up has been fixed.
Reason will no longer occasionally crash if you change the Sample Rate in the Preferences- Audio dialog.
The voice allocation problem in the Redrum device has been resolved.
The different lanes in sequencer Edit Mode are now sorted properly.
The pop-up menus for the MIDI Channel buttons in the Hardware interface have been moved down. This is to reduce the risk of accidentally selecting something from the menus when clicking the buttons.
If a song contains a sample that for some reason can not be read (bad format, corrupt file etc.), it was previously impossible to load the song. This has been fixed. Reason now shows an alert about the faulty file, and continues to load the song.
The Reason browser now by default start in the application folder rather than the desktop.
When a song is saved or published, Reason will now perform a verification process to assure that the song was saved properly. This will prevent situations where files go corrupt due to media failures.
There was a problem with Dr. Rex, where a song could not be loaded if a Rex file was changed or incorrectly identified. This has been fixed. Reason will now show an alert stating that the Rex file can not be loaded, but continues to load the song.
MIDI Remote Controller Mapping now handles On/ Off controls (such as Mute and Solo buttons) by toggling the control when the MIDI Controller value reaches 127.
Upon startup, Reason checks and verifies which version of the Reason Engine is present in the system. Running Reason 1.0.1 with a Reason Engine from version 1.0 might cause the program to crash.
Some minor problems with file type definitions have been fixed.
A complete list of changes will be published on release. Reason 1.0.1 is in beta testing right now and will be released shortly.